Dictate + Connect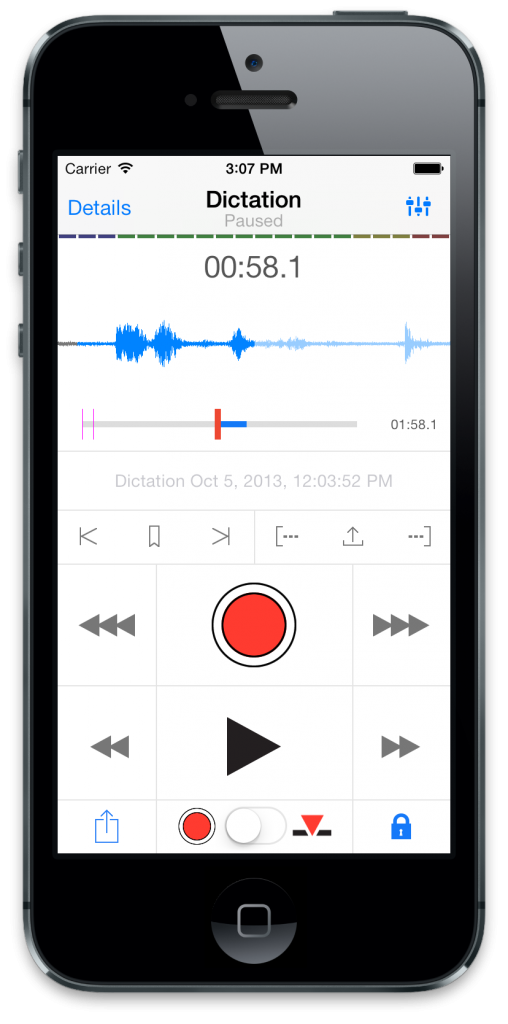 Leave your dictaphone in your office.
With Dictate + Connect (Dictamus) on your Apple iPhone or iPad or your Android device, you'll always be with a recorder that can do more than most high-end dictaphones, and that's easier and more intuitive to use.
Free yourself from tapes, computers and cables and send your dictations straight from your mobile device to your transcriptionist.
Dictate + Connect offers excellent sound quality, impressively exact voice activation, secure encryption and many ways to transfer your dictations.